District Events
District 15 Town Hall: Sunday, April 28 2-4PM
Germantown Community Recreation Center 18905 Kingsview Road, Germantown, MD 20874
Here's your chance to ask our elected officials about laws passed during the 2019 Legislative session in Annapolis. State Senator Brian Feldman and Delegates Kathleen Dumais, David Fraser-Hidalgo and Lily Qi will participate in an open forum on legislation and issues affecting Maryland, Montgomery County and District 15.
Please RSVP by clicking here
Other Upcoming Events
Early Voting (Primary): Thursday, April 16-23, 2020
Election Day (Primary): Tuesday, April 28, 2020
Early Voting (General): Thursday, October 22-29, 2020
Election Day (General): Tuesday, November 3, 2020
Our State Legistators
Brian Feldman

Kathleen Dumais

David Fraser-Hildago

Lily Qi

Precinct Official Spotlight
This week we highlight our exceptional precinct official Pat Levee, Precinct Chair at Robert Frost Middle School in District 15. Together with her Precinct Vice Chair, Linda Burgin, Pat created and mailed a postcard to every voter in her precinct in the 2018 General Election. The postcard introduced her to voters and emphasized the importance of voting the Democratic ticket. This personal touch motivated voters and added new friends and allies.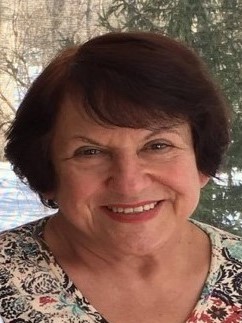 Pat has held countless meetings and phone banks at her house and is unfailingly generous with her time and hospitality. We salute Pat for her creativity, energy, hard work, and commitment!
While Pat has been doing an excellent job, all of the following precinct official positions in District 15 are VACANT!
Do you vote at one of these locations? Apply Now
Bells Mill Elementary School, Vice Chair
Clarksburg Elementary School, Vice Chair
Cold Spring Elementary School, Vice Chair
Herbert Hoover Middle School, Vice Chair
John Poole Middle School, Chair and Vice Chair
John T Baker Middle School, Chair and Vice Chair
Jones Lane Elementary School, Vice Chair
Kingsview Middle School, Vice Chair
Lake Seneca Elementary School, Chair and Vice Chair
Little Bennett Elementary School, Chair and Vice Chair
Monocacy Elementary School, Chair and Vice Chair
Northwest high School, Chair and Vice Chair
Pauline Betz Addie Tennis Center, Vice Chair
Potomac Community Recreation Center, Vice Chair
Shady Grove Conference Center, Vice Chair
SS. Peter and Paul Orthodox Church, Chair and Vice Chair
Temple Beth Ami, Chair and Vice Chair
Waters Landing Elementary School, Vice Chair
Winston Churchill High School, Vice Chair
Our District and Voter Locations/Precincts